Posted:
November 7th, 2023 |
No Comments »
An oil on unstretched canvas 'Shanghai, St Nicholas Church', indistinctly signed and dated 1940. St Nicholas Church was a Russian Orthodox Church (and still stands though is no longer used as a church) in the former French Concession of Shanghai at 16 rue Corneille, now known as Gaolan Lu.
My thanks to Katya Knyazeva, a great historian of old Shanghai, who reminded me that of course this picture shows St Nicholas with its original blue domes – something you don't always think about when you see the black and white photos of the church and have been reapinted now for many years in nouveau riche gold a la 1990s Shanghai style. It went through a period as the Ashanti Dome restaurant (famously with the nipples on the angels in the ceiling frescoes paintined over) and then a cafe for retired cadres. Not sure what it is now.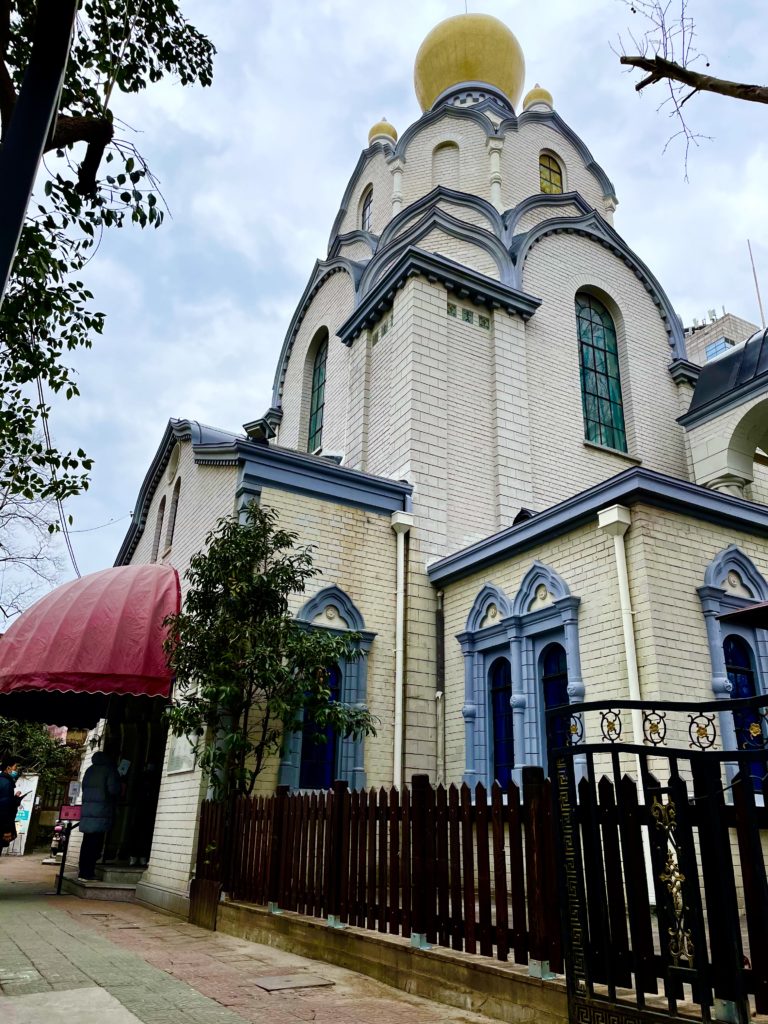 ---